1%

*

Full Service Program Includes:
1. Professional opinion of value and Professional Photos.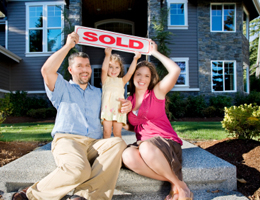 2. Uploading of your listing onto your local Real Estate Board.
3. Uploading of your listing onto REALTOR®.ca
4. Promote your home on our company web page.
5. Advertise your home on multiple websites.
6. Host an Open House.
7. Open House Feature sheets.
8. Use of a First Choice For Sale Sign.
9. Use of a Lock Box.
10. Book showings for your property with REALTORS®.
11. Negotiate offer.
12. Co-ordination of all conditions, inspections and delivery of paper work to lawyers.

13. LISTING COMMISSION DOES NOT INCLUDE SELLING COMMISSION TO BUYER'S AGENT.

*1% Listing Commission applies to properties over $400 000 and within the Orleans area only.
Additional Real Estate Boards for an additional $100.00 each
All fees payable at closing, from proceeds of the sale and are subject to applicable taxes.